Dog Daycare in SPRING, Texas
Our exceptional doggy daycare in Spring, TX is specifically designed to give your dog the best physical, mental, and social enrichment while enjoying the beautiful outdoors. The focus is to build bonds with the staff and each peer dog, creating lifelong relationships that strengthen every week!
Dog Daycare in Spring, TX - The Dog Academy
Welcome to The Dog Academy, the leading dog daycare service in Spring, Texas! We are committed to providing your furry companion with top-notch physical, mental, and social enrichment in our beautiful city.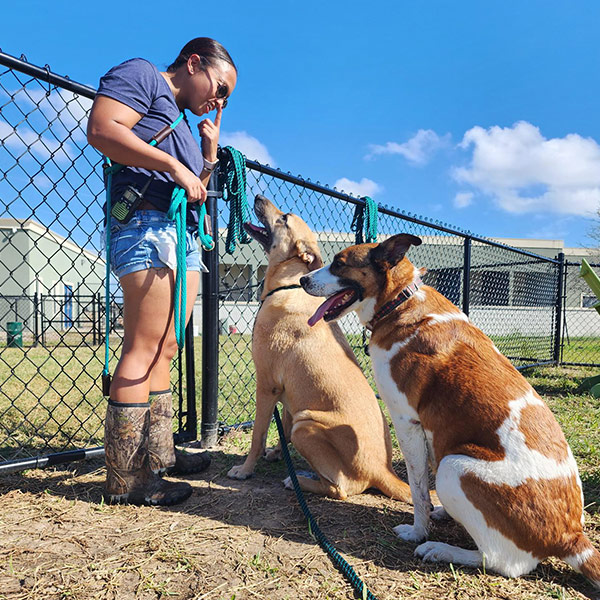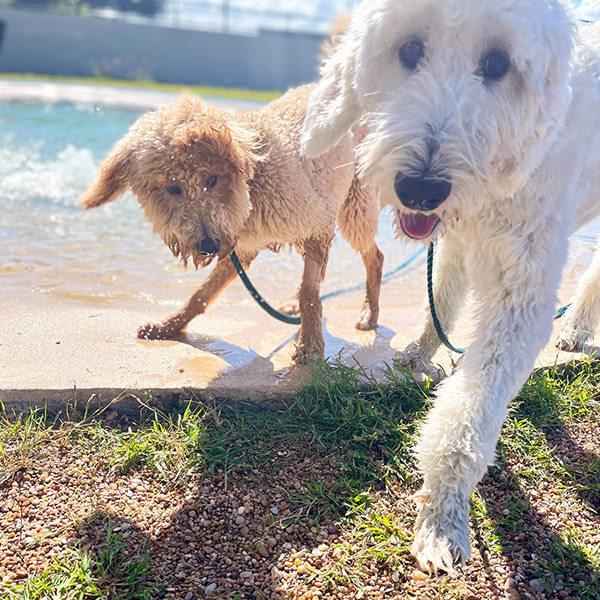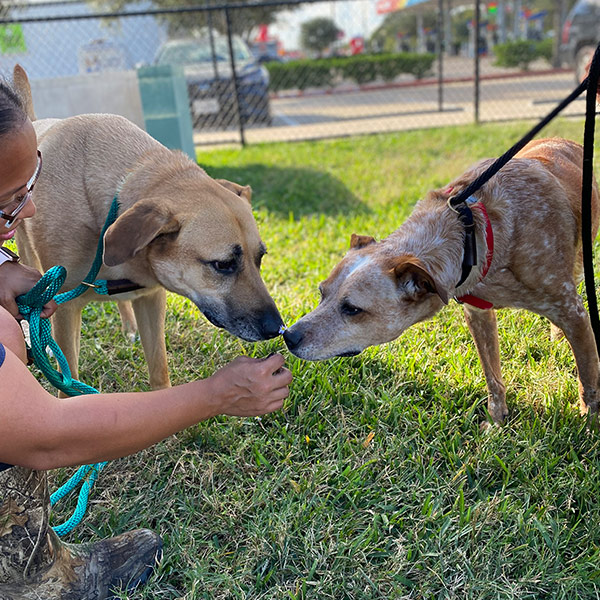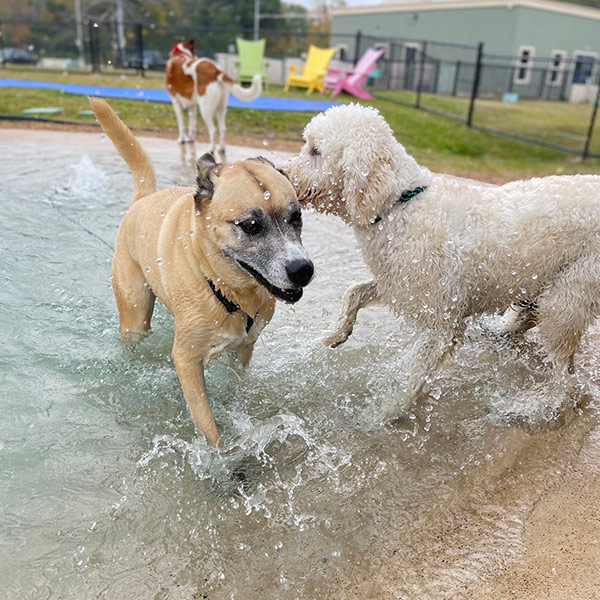 YOUR FURRY FRIEND'S FIRST DAY IS ON US!
Discover the joy of our exceptional dog daycare services with our exclusive offer. Your pet's first day at The Dog Academy comes completely free! Experience the love, fun, and dedicated care we provide, making us the ultimate choice for dog daycare in Spring, Texas.
UNMATCHED QUALITY AND SAFETY STANDARDS
At The Dog Academy, we treat each dog like a cherished member of our family. Our topmost priority is to create a secure and stimulating environment, ensuring your furry buddy thrives. Rest assured, our devoted team will keep you informed with a comprehensive report card, detailing your pup's social progress and daily adventures.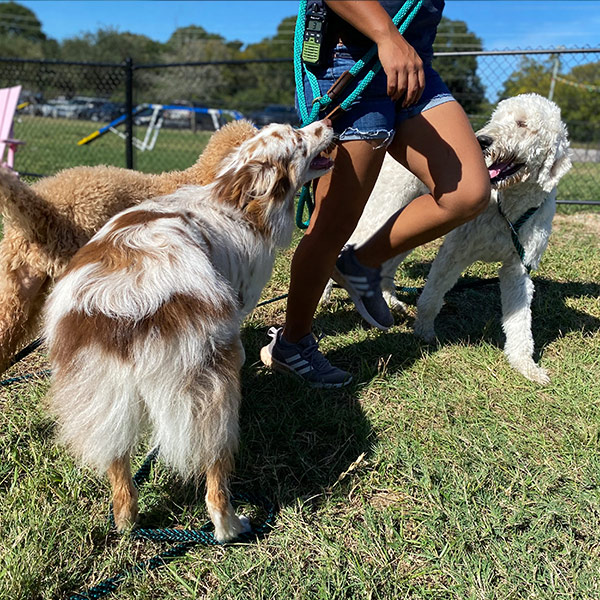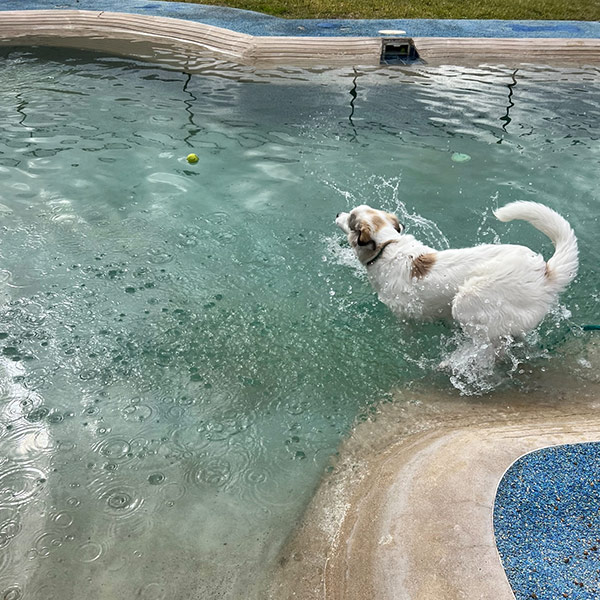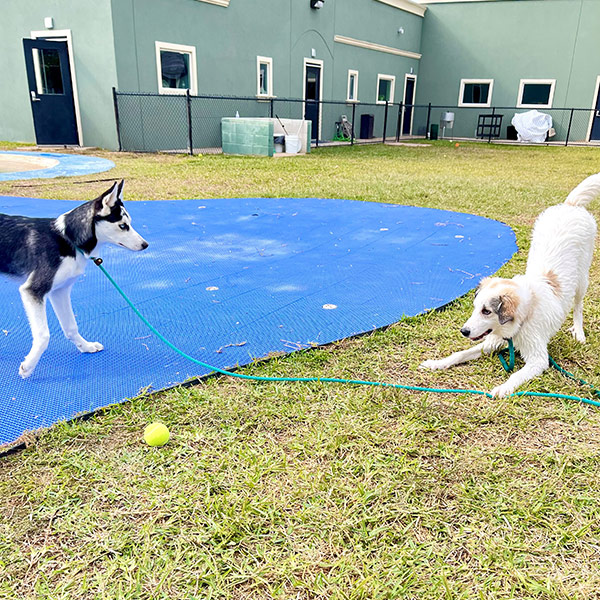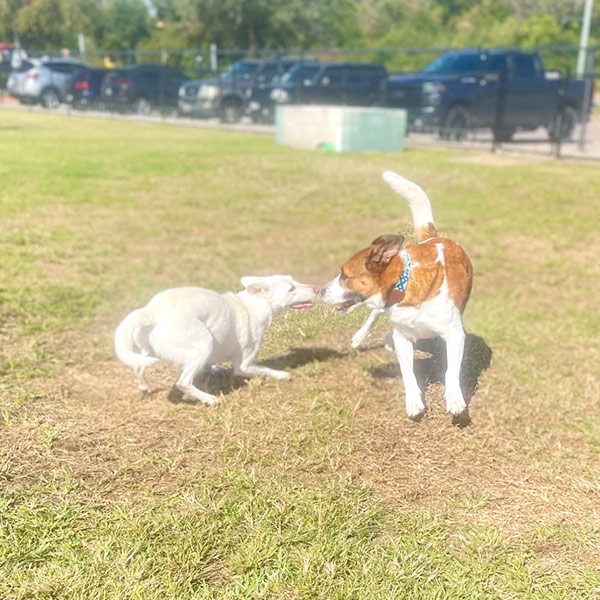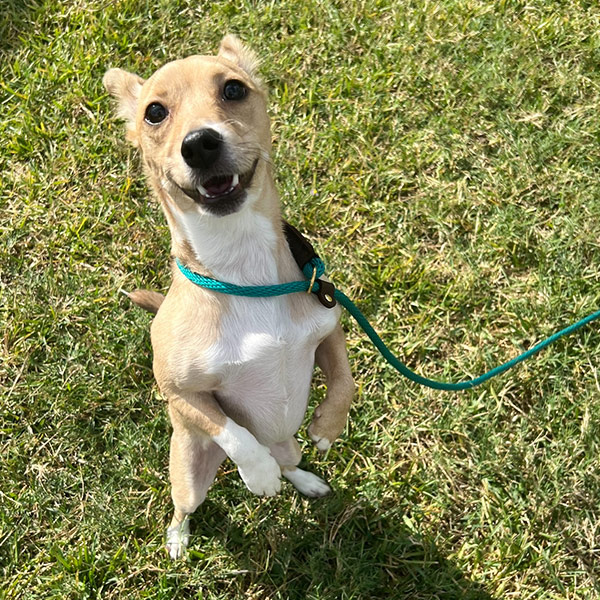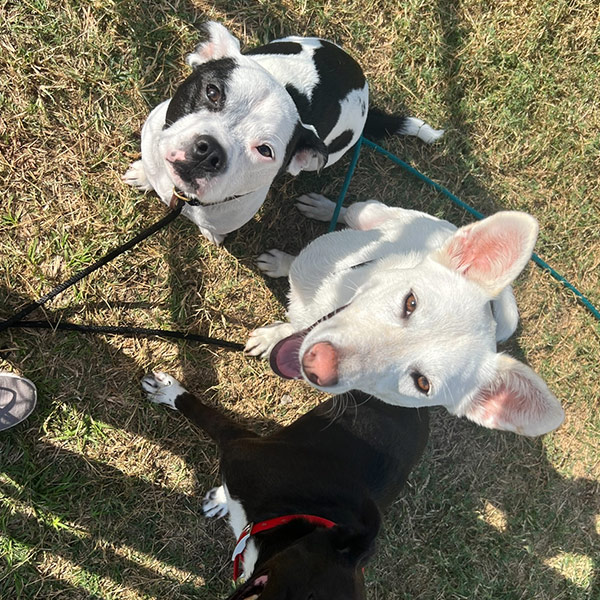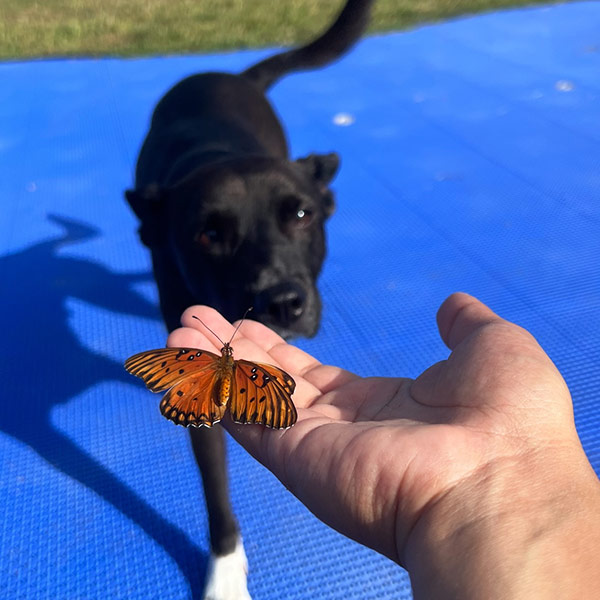 CUSTOMIZED DAYCARE EXPERIENCE
We understand that every dog has unique needs and preferences. That's why we offer a personalized daycare experience tailored to your pet. Whether your furry friend enjoys large dog daycare and weighs over 35lbs or prefers small dog daycare and weighs under 35lbs, they will have a day filled with play, learning, and forming lasting bonds.
SPECIALIZED PUPPY GROUPS PROGRAM
For young dogs under one year old, our Puppy Groups program focuses on teaching essential social skills, basic manners, and fostering lifelong friendships. It lays the foundation for a well-adjusted and socially adept adult dog.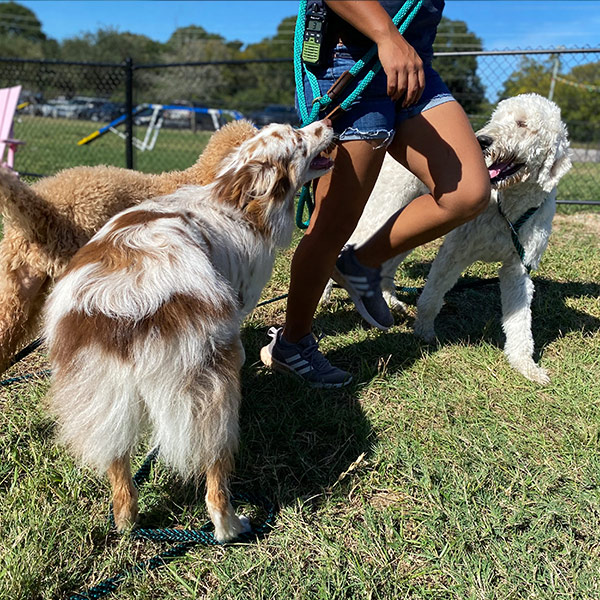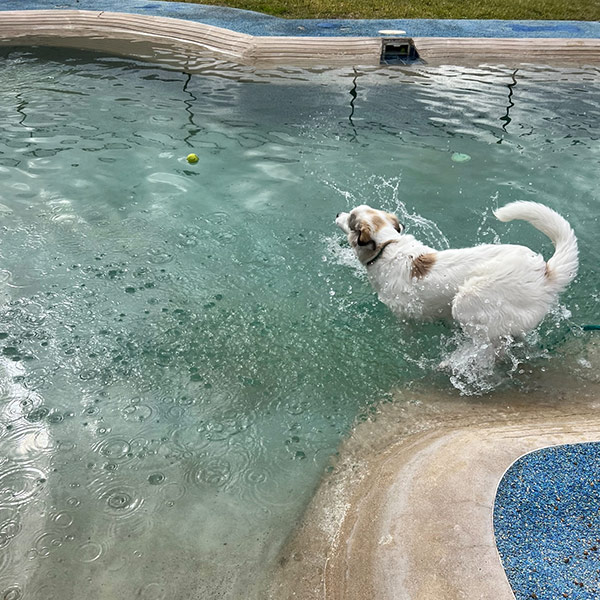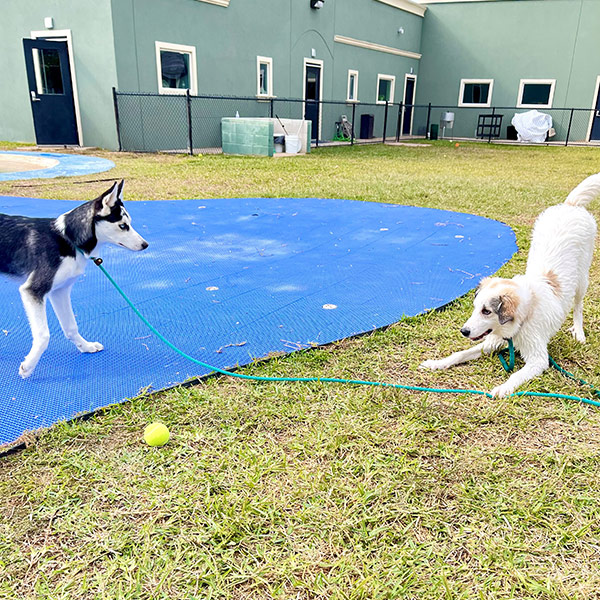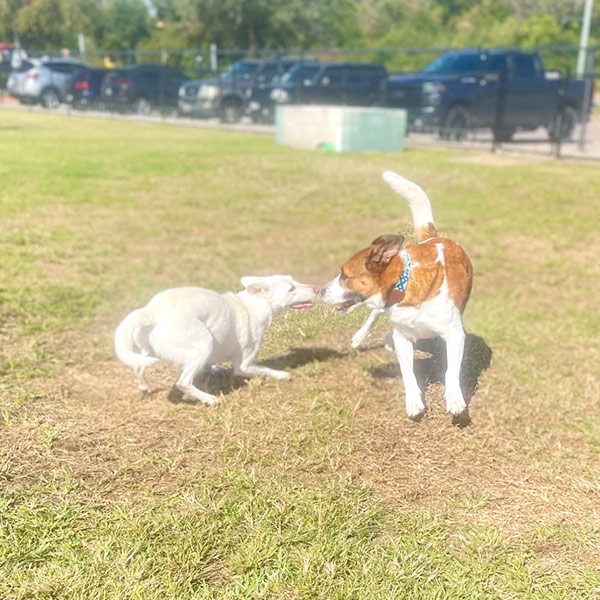 Transparent Daycare Packages and pricing
Groups of up to 15 dogs over 35lbs
$35 per day Full day of enjoyment in fields, gym, and pool (weather permitting) Enriching playtimes for social development and bonding
Groups of up to 15 dogs under 35lbs
$35 per day Playtime with fellow small dogs and abundant toys Field exploration, gym activities, and bone pool swimming Emphasis on basic manners and social bonding
$40 per day Learning vital social skills, basic manners, and forming lasting connections
The Dog Academy Difference
We understand the anxiety of leaving your pet behind. However, at The Dog Academy, we go above and beyond to provide comfort to both pet parents and their beloved companions. Our Spring-based facilities feature pet-friendly cleaning supplies and advanced HVAC technology, ensuring a safe and hygienic environment.
Benefits of Dog Daycare in Spring, Texas
Enrolling your dog in our daycare services offers numerous benefits, including socialization opportunities, regular exercise, positive behavior learning, emotional growth, personalized feeding, and access to professional medical attention if needed.
The Best Dog Daycare in Spring, Texas
At The Dog Academy, we take immense pride in being the premier doggy daycare and boarding service in Spring, TX. Your pet's well-being and happiness are our utmost priority. Leave your worries aside and entrust your furry companion to us while you handle your daily tasks or enjoy a well-deserved break.
Call us now at
281-676-4411
or email us at
[email protected]
to book your dog's complimentary first day at The Dog Academy! We eagerly await the opportunity to provide your furry family member with an unforgettable daycare experience in the vibrant city of Spring, Texas!